Nowadays, everything is a continuous run for attention and affirmation, and Youtube is the right place for it. With a huge influence on the society, Youtube might be a powerful persuasive tool, which seems to make it the right one for politicians. Youtube's content reaches to hundreds and thousands of people every year. Thus, the more content a political party has the better chances to influence the audience has.
Which party has a better influence based on the above affirmation?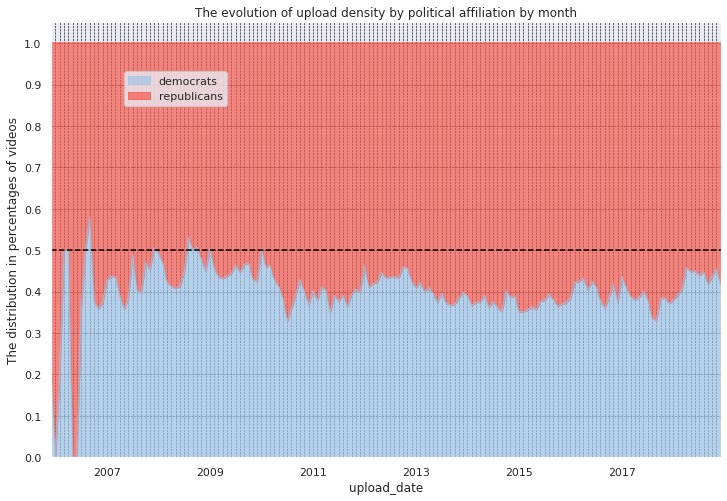 From the above plot we cannot conclude that throughout the years there is an overwhealming difference in the number of videos from both political spectrums. However, we can observe that there is a slight tendency towards more republican content posted each month. Since the quantity is our first metric, we can say that republicans have more influence, but this is only the starting point. However, we are not led by the premise that quantity is over quality, because Youtube is not about tons of content, but about likes and views.
In the pursuit of likes(votes), everyone would do anything. So do politicians.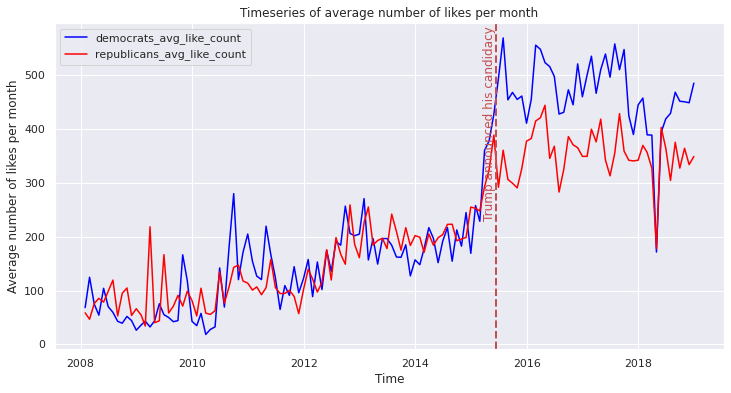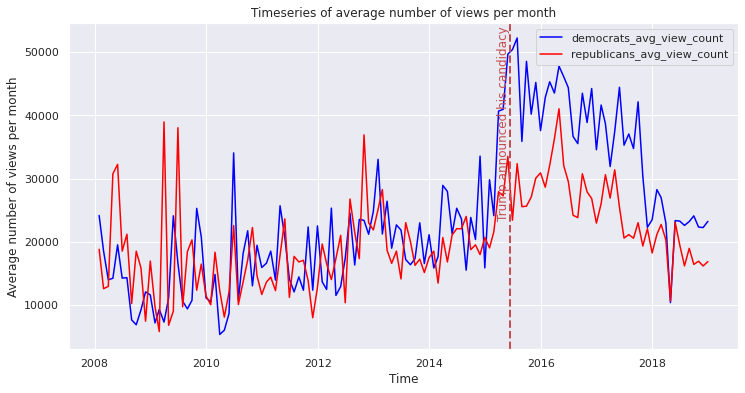 Even though there is more republican content, democrats have the power to gather definitely more engagement after Trump announces his candidacy for US president elections in June 2015, as we can observe from the likes. However, the pattern also can be observerd from the views. For this reason, we can conclude that quantity is not enough.